Mouse Conceptz has been years in the making, but finally it has come to reality. It has taken years and many visits to Walt Disney World in Florida, but we wanted to share our knowledge with others. This is mainly because we've seen many people making the mistake of not being prepared for the encounter with the huge experience called Walt Disney World.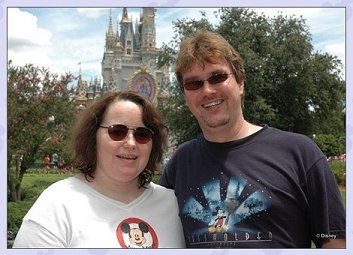 Going to "The World" is a major undertaking. Not only is it a costly operation, but just the sheer size of Walt Disney World requires some planning. There are some excellent books available to help you plan your trip and we highly recommend investing in these. For your convenience, you can go to our books page to order these through Amazon.com.
Also included is a page with websites that will help you become more informed about what's going on in the real world. Some of these sites will include links to podcasts, yet another way to stay informed (and entertained) about the happenings in "The World"
The Character Meetings page will keep you updated on our encouters with disney Characters and our newly started quest for their pictures and autographs. We're even telling you where we have found them, so hopefully you can have the same excitement of scoring that one autograph.
If you have a desire to support this little project of ours, check out our E-Bay Disney Pin auctions, or buy books through the links provided.